I was so excited to share these photos of my son Wesley's little first birthday party when I realized – have I even introduced Wes on this corner of the internet?? Not officially at least, so let's use this as his birth announcement/monthly update/first birthday combo post! Because of Covid we kept the party super small, but I figured I could at least share it with all my blogosphere friends to relive the cuteness. Ever since I started this blog I have gotten comments on how epic my future kids' birthday parties would be, and although it may not have been the party we imagined for him, I think I at least lived up to my reputation as far as the desserts and decorations were concerned!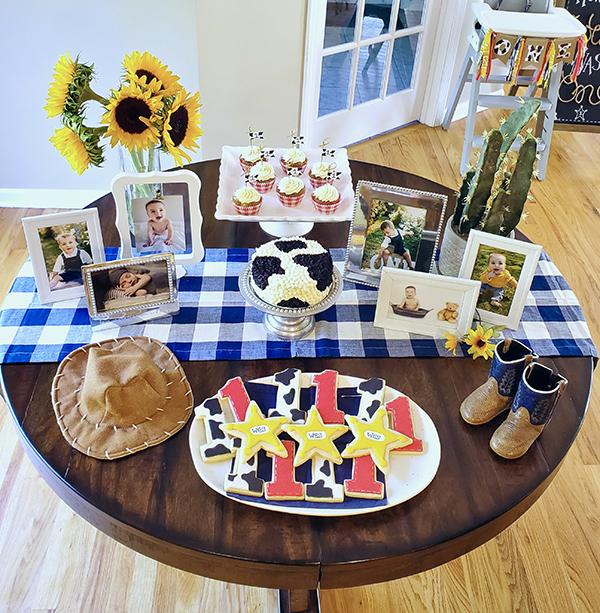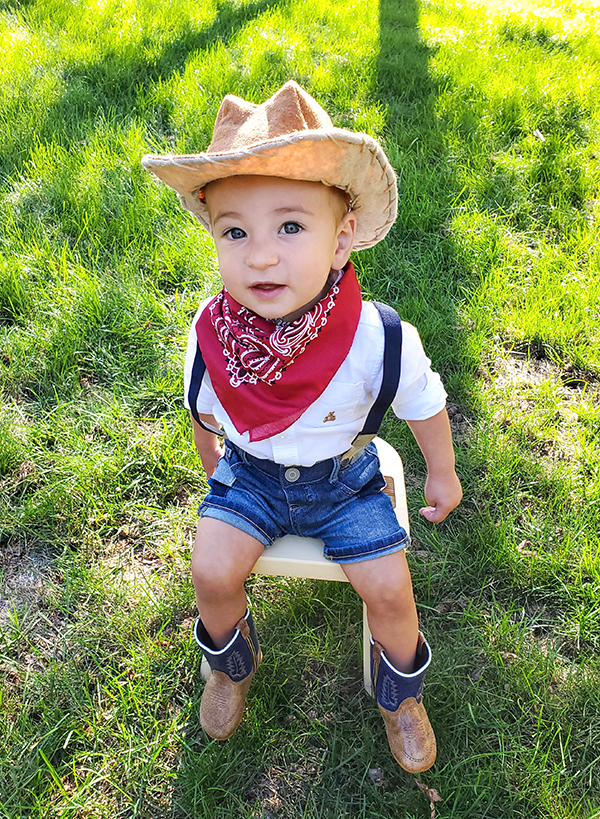 I have to give credit to my friend Kristen for her idea for the theme – "How the WESt was ONE"!! I mean, how freakin' perfect and adorable is that!?!? I went WILD, WILD WES with the theme (oh god I can't even stand myself) and included all sorts of cow print, bandanas, and blue buffalo check. Of course I had to make some themed sugar cookies and opted for a set of decorated #1's and some sheriff badges too. Turns out cow print isn't very complicated to make, and I opted to use an edible black marker color over a solid white royal icing background. It took a few coats, but I love the end result.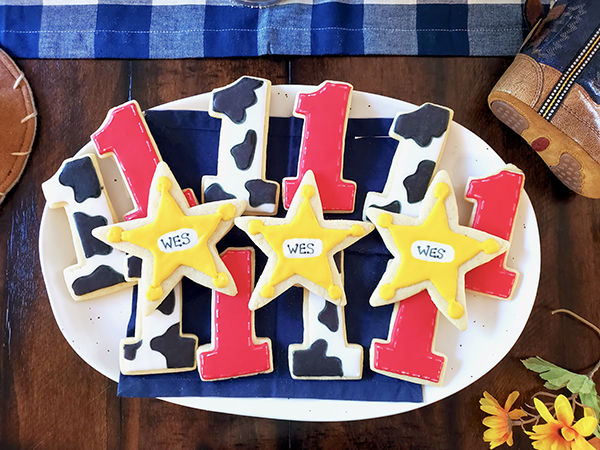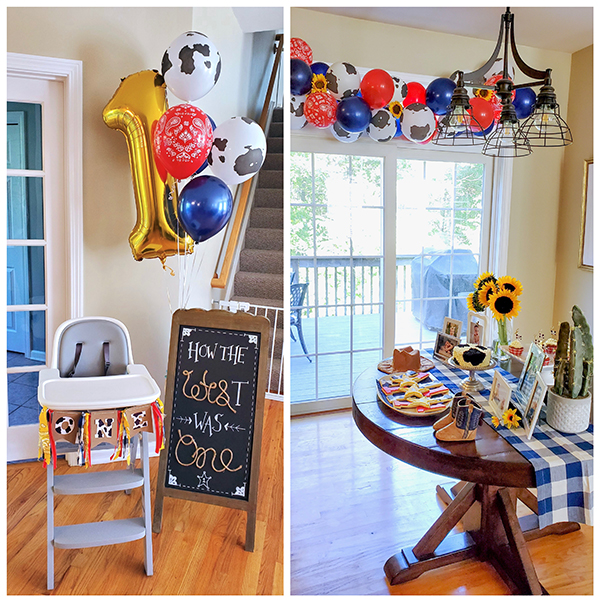 I wish I took better close up photos of the smash cake, but here you can see it below in its glory! I was so happy with how it turned out, as was Wes of course. I used Sally's recipe for apple spice cake and baked two 6″ rounds and then 7 cupcakes for the rest of the guests. The frosting is cream cheese frosting that I piped in a cow pattern. I used basically an entire bottle of black food coloring for the black cream cheese frosting which in retrospect, I totally should have started with a chocolate base to get to the black color more easily. The black frosting ended up tasting horrible with so much coloring and I was worried about Wes permanently staining himself, so I ended up scraping off most of the black frosting before serving it to him! It made for a somewhat sloppy looking smash cake, but he didn't mind one bit. He ended up going face first into it, which was the cutest thing ever!!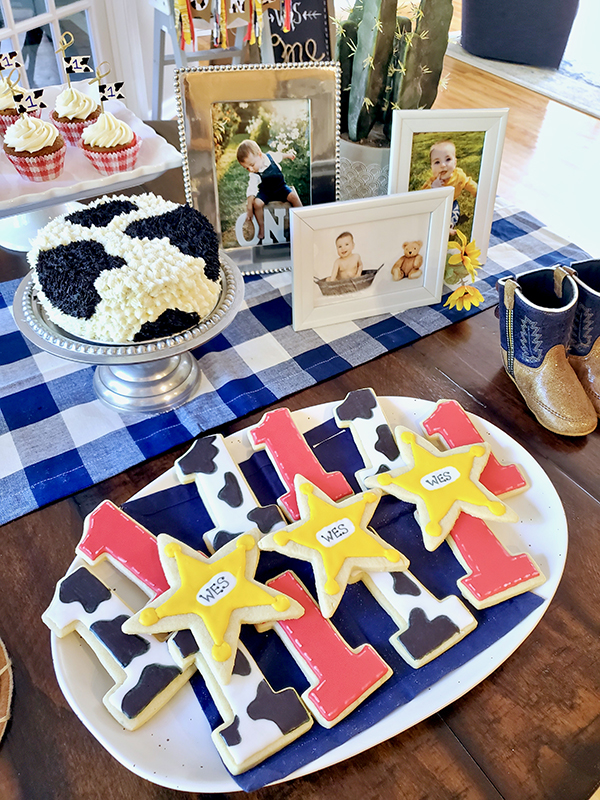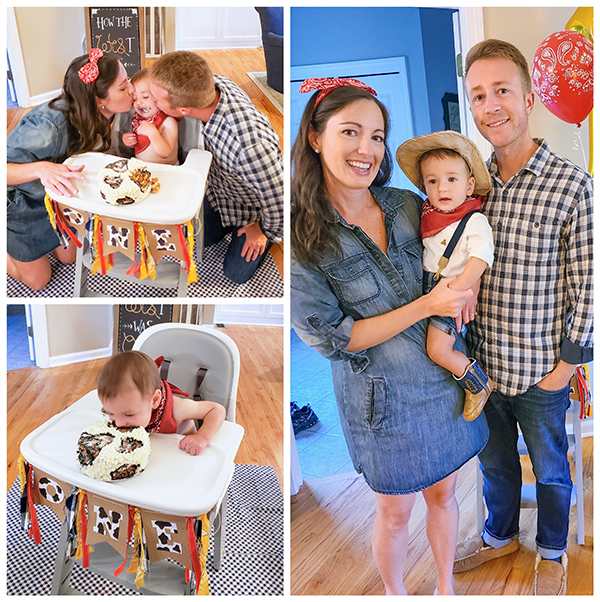 No official recipe to share with this post (total blogger fail – I guess I'll just give up that title for now), but happy to have these images permanently live on the blog and hopefully create some inspiration for another fun party! Happy 1st Birthday Wesley George, we love you!!